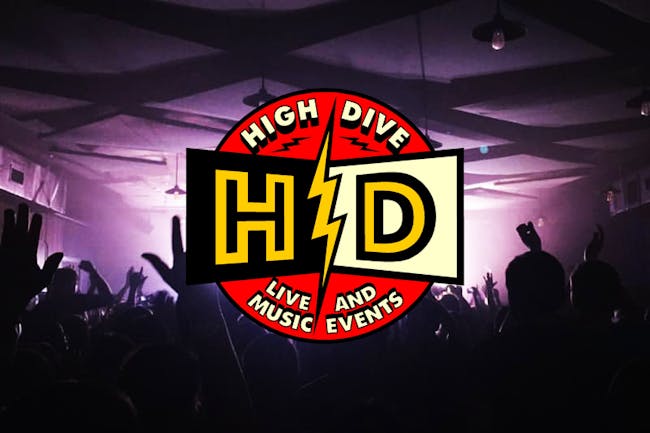 EVERY Live Stream Benefit & In-Person Show this Fall for One Low Price!
High Dive Season Pass - Fall 2020
High Dive
Gainesville
,
FL
$54.00 - $99.00
Sales Ended
Get FREE ACCESS to every benefit live stream AS WELL AS every in-person show THIS FALL at High Dive once we reopen! ALL for one low price!
Thanks to everyone who has supported us in any way during these crazy times. We have been closed since March 16 and to be honest are not sure when we will be allowed by the state / county / city again. It could be in a few weeks or a few months. When we do open it will likely be on the weekends only, and with lots of safety protocols in place.
Until then we will continue to produce live streams from our stage as long as our budget allows and demand is there. Even when we re-open we plan to stream in person shows as a hybrid model.
By donating to the venue as part of our Season Pass program you are guaranteed free access to any live stream we produce from our stage, as well as in person access once we are able and allowed to open.
The generosity and love from the community is the only thing that has kept us going these last few months. "Pay What You Want" and we will do the rest !
HD Season Pass entitles you to unlimited / guaranteed access / entry to ALL BENEFIT LIVE STREAMS AND IN-PERSON SHOWS at High Dive from THE PURCHASE DATE to DECEMBER 31st, 2020!
PLUS THE FOLLOWING
-Special offers /discounts
-Under 21 fee waived
- An informal "Skip the Line" privilege: Spot a member of our staff while you are in line, show them your pass, and they will escort you to the front of the line. If you are coming around often, you will get to know our staff, and they will get to know you.
Passes only available at Eventbrite.com - Price goes up every week!
These passes are VERY limited, and will be on sale only through OCTOBER 25th, or until they sell out (whichever comes first). They sold out in just a few weeks last time we offered them, so don't hesitate !
*** THE FINE PRINT ***
Passes are NON transferable. The name of the purchaser will be printed on the pass at pick up, and your valid ID matching the name on the pass must be presented with the pass at the door in order to be granted entry.
Pass holder is guaranteed General Admission Standing entry to in-person shows. Any offered seating, VIP packages, etc will be additional upgrades, and can be arranged through High Dive management.
Purchases for this pass are absolutely 100% NON REFUNDABLE, in whole or in part.
Purchasers will be contacted by the email they provided at time of purchase with instructions.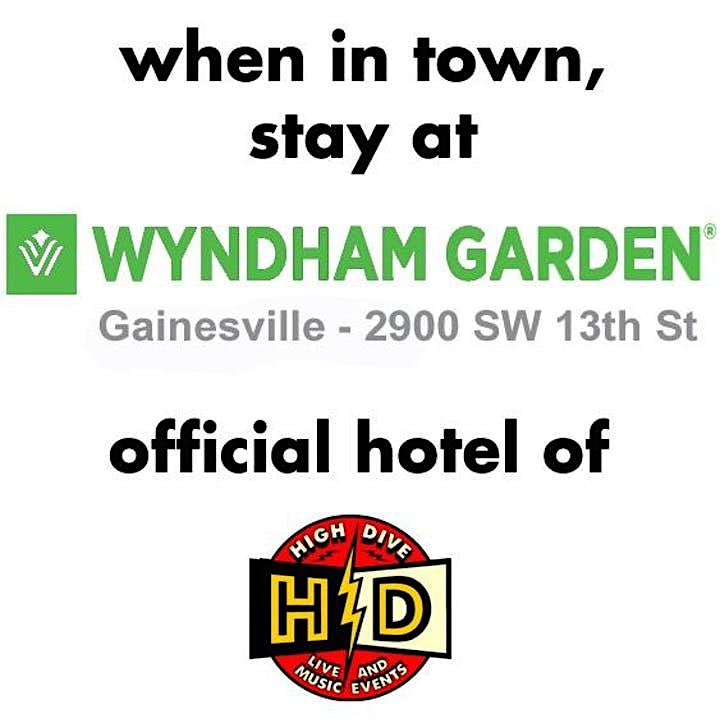 Venue Information:
High Dive
210 SW 2nd Ave
Suite A
Gainesville, FL, 32601