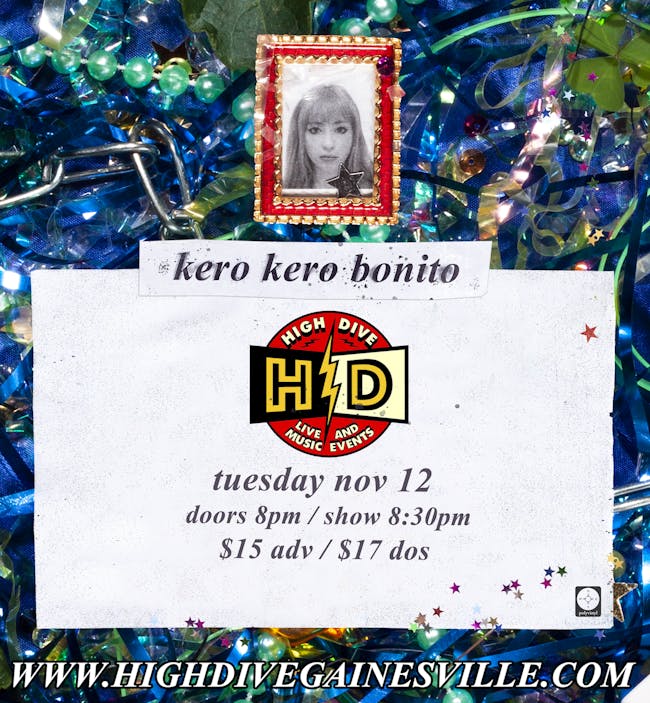 Kero Kero Bonito
Negative Gemini
High Dive
Gainesville
,
FL
Glory Days Presents!
We are very sad to announce that our live show in Gainesville tonight is cancelled. Sarah has developed a bad fever and a severely inflamed throat and performing tonight will be impossible.
However, all of the other members of KKB will perform a DJ set at High Dive tonight instead. KKB merch will be available as usual.
All tickets for the original show will be refunded at point of purchase. Online ticket refunded automatically in 5- 7 days. Tickets for the new show cost $10 and can be purchased here OR AT THE DOOR.
We're sorry for the inconvenience caused; we were really excited to play. We hope that we can return soon, but in the meantime we will do our best to give Gainesville a KKB experience.
SHOW DETAILS
• 18 or over, unless accompanied by parent/guardian.
• NO SMOKING inside the venue.
• Smoking allowed outside in the Beer Garden!
• $3 under 21 fee charged at the door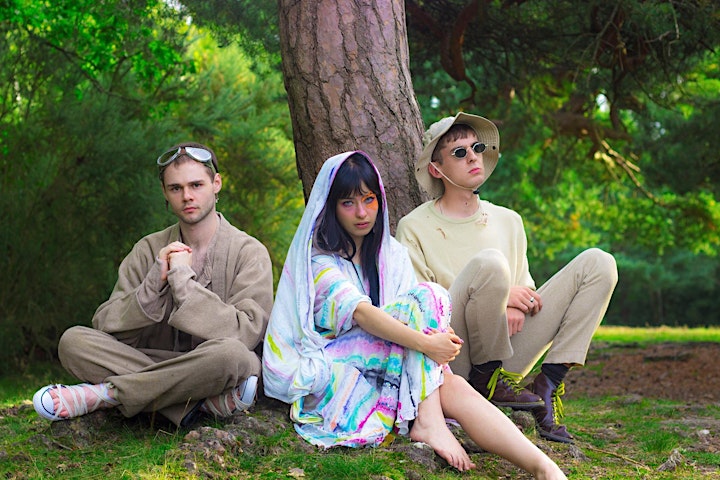 Kero Kero Bonito
We're Kero Kero Bonito, a band from London, England. We met on an internet forum in 2013; singer Sarah was born in Nagoya to a Japanese mother and British father, before moving to Kenilworth, UK at the age of 13, while producers Gus and Jamie have been friends since school.
We shared our pop universe on Intro Bonito (mixtape, 2014), Bonito Generation (album, 2016) and singles like "Flamingo" and "Trampoline". In 2017 we returned to the suburbs that made us and started rehearsing with guitar, bass and drums.
We introduced our new style with TOTEP in February 2018, and our second album Time 'n' Place was released October 2018. Signposted by the songs "Only Acting" (pop-punk noise) and "Time Today" (chipper Casiotone melancholy), Time 'n' Place is our response to indie-rock history.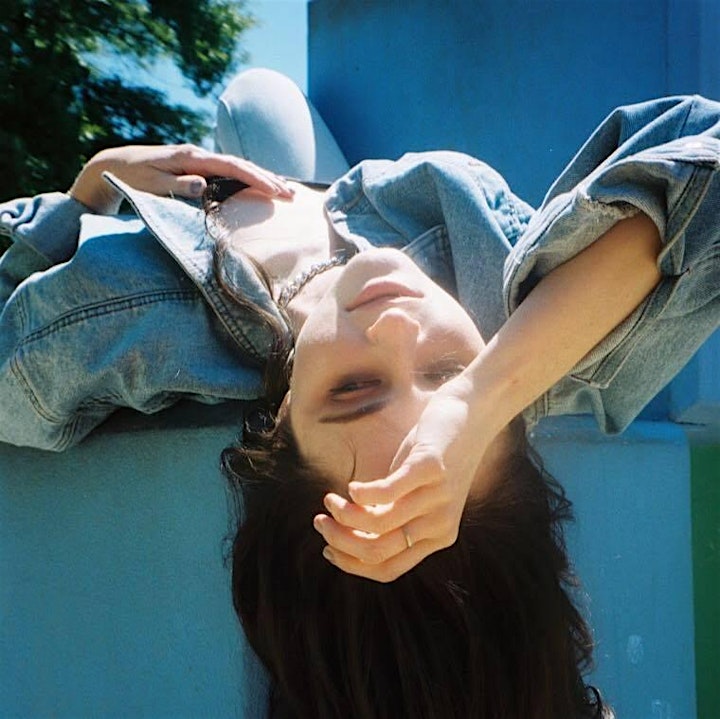 Negative Gemini
Negative Gemini is American songwriter, singer, and producer Lindsey French known for her contemporary take on electronic indie and her experimentation between genres.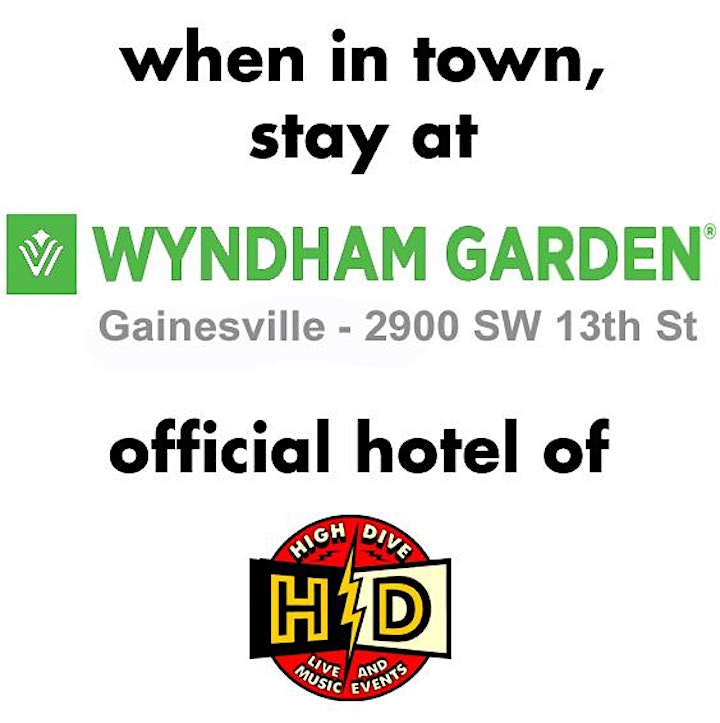 Venue Information:
High Dive
210 SW 2nd Ave
Suite A
Gainesville, FL, 32601