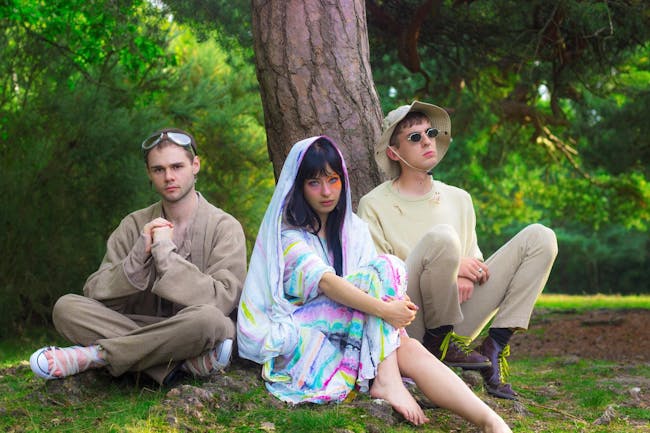 Kero Kero Bonito
Magdalena Bay
High Dive
Gainesville
,
FL
$15.00 - $18.00
Postponed
THIS SHOW HAS BEEN POSTPONED.
The Kero Kero Bonito show at High Dive Wednesday April 29th has been postponed. Please hold on to your tickets while we work on a rescheduled date. Your tickets will be good for the new show.
Refunds available at point of purchase. You have until May 1st, 2020 to request a refund.
If you would like a refund from Eventbrite, please contact the attendee support team. Please provide your name & order # when you reach out. Due to high volume, refunds may take up to 10 days.
-----------------------------------------------------------
Thu April 29
KERO KERO BONITO
Magdalena Bay
Doors 8PM / Show 9PM - $15 ADV / $18 DOS
Tickets available online, at Hear Again Records ($1 FEE), and at the High Dive box office (NO FEES!).
We're Kero Kero Bonito, a band from London, England. We met on an internet forum in 2013; singer Sarah was born in Nagoya to a Japanese mother and British father, before moving to Kenilworth, UK at the age of 13, while producers Gus and Jamie have been friends since school.
We shared our pop universe on Intro Bonito (mixtape, 2014), Bonito Generation (album, 2016) and singles like "Flamingo" and "Trampoline". In 2017 we returned to the suburbs that made us and started rehearsing with guitar, bass and drums.
We introduced our new style with TOTEP in February 2018, and our second album Time 'n' Place was released October 2018. Signposted by the songs "Only Acting" (pop-punk noise) and "Time Today" (chipper Casiotone melancholy), Time 'n' Place is our response to indie-rock history.
LINKS
https://www.facebook.com/kerokerobonito/
https://www.twitter.com/kerokerobonito/
https://www.instagram.com/kerokerobonito/
https://kerokerobonito.bandcamp.com/album/civilisation-i
https://open.spotify.com/artist/6OqhFYFJDnBBHas02HopPT?si=pwf7iMsHQCyk5GsD_cQTQQ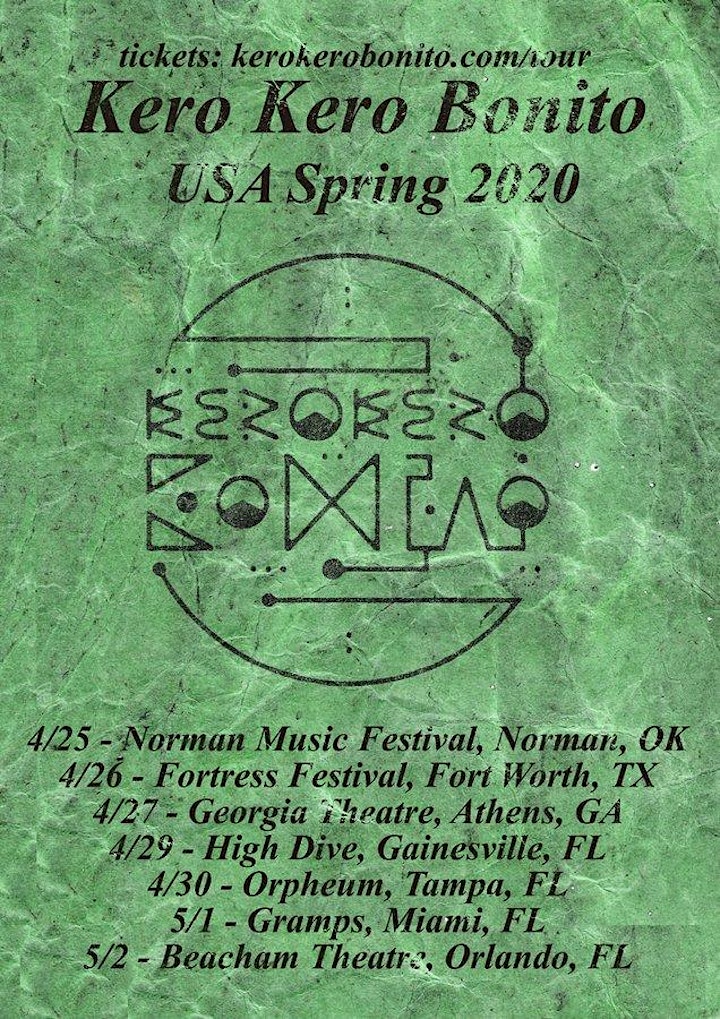 Magdalena Bay is a pop duo comprised of Mica Tenenbaum (songwriting, vocals) & Matthew Lewin (songwriting, vocals, production). The Miami-born, LA-based duo began writing together in high school and started making pop as Magdalena Bay in 2016. Inspiration is drawn from retro pop songwriting and contemporary production—the result has been a collection of upbeat and synth-driven singles.
The band bring retro aesthetics into the contemporary era, mixing 80's and 90's music-making and style with contemporary songwriting & production. From Madonna and Britney to Grimes, Charli XCX and beyond, they're influenced by artists who make fun and clever pop; pop of the past, and pop of the future. Tired of hearing sad songs on the radio, Magdalena Bay is here for fun.
LI NKS
https://www.magdalenabaymusic.com/
https://www.instagram.com/magdalenabay/
https://twitter.com/MagdalenaBay
SHOW DETAILS
• 18 or over, unless accompanied by parent or legal guardian.
• NO SMOKING inside the venue.
• Smoking allowed outside in the Beer Garden!
• $3 under 21 fee charged at the door.
• All ticket sales are Non-Refundable unless the show is cancelled.
• All shows are general Admission Standing unless seating is specifically mentioned. Typical bar seating is available on first come, first serve basis.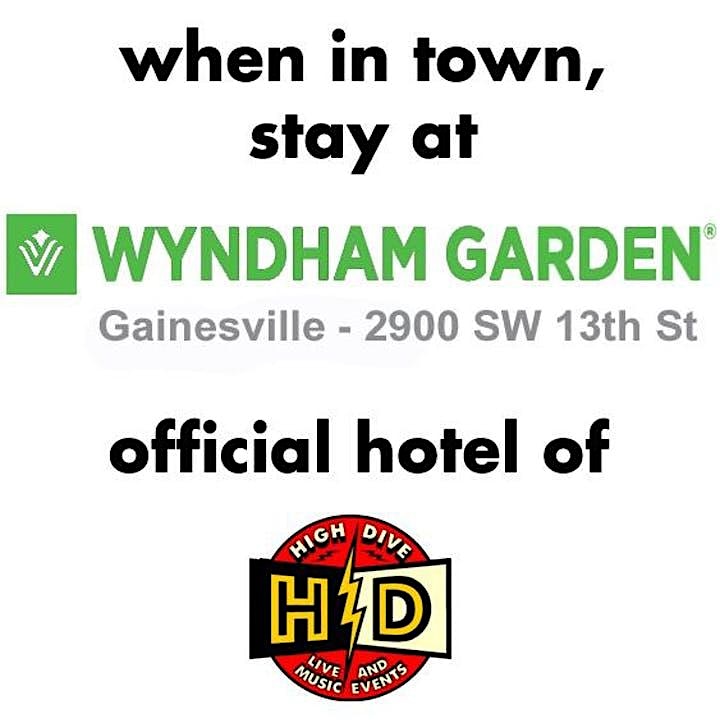 Venue Information:
High Dive
210 SW 2nd Ave
Suite A
Gainesville, FL, 32601